David Andrews & Andrew Crabb, Bristol & Bath
Name:
David Andrews & Andrew Crabb
Territory:
Bristol & Bath
''Plan-it Cards stood out head and shoulders above every other card franchise we considered.''
David Andrews and Andrew Crabb were already familiar with Plan-it Cards through the local franchisee visiting their post office on the outskirts of Bristol. They were on the lookout at the time for another business opportunity. So, when they heard that the local franchisee was looking to sell his greetings card business, they set the wheels in motion.
''We had always been impressed with the quality of the cards that the local franchisee had supplied to us. We were also keen to expand and still work together in a business where we could utilise our collective retail experience and skills. We did a lot of research. We wanted to be smart about my decision. To add and consider a new business to our portfolio we needed a robust business opportunity. Plan-it Cards stood out head and shoulders above every other card franchise we considered."
"We were fortunate we chose Plan-it Cards. We know the industry better now and can confirm that there are not many better card franchisors or product out there.''
David focuses on the operational and marketing side while Andrew tends to work on the financial and administration aspects. They both bring a different perspective to decisions and play to their own individual strengths. Their own experiences as retailers have allowed them to develop a successful business that perfectly meets the needs of their local territory supported by the team at Plan-it Cards Head Office.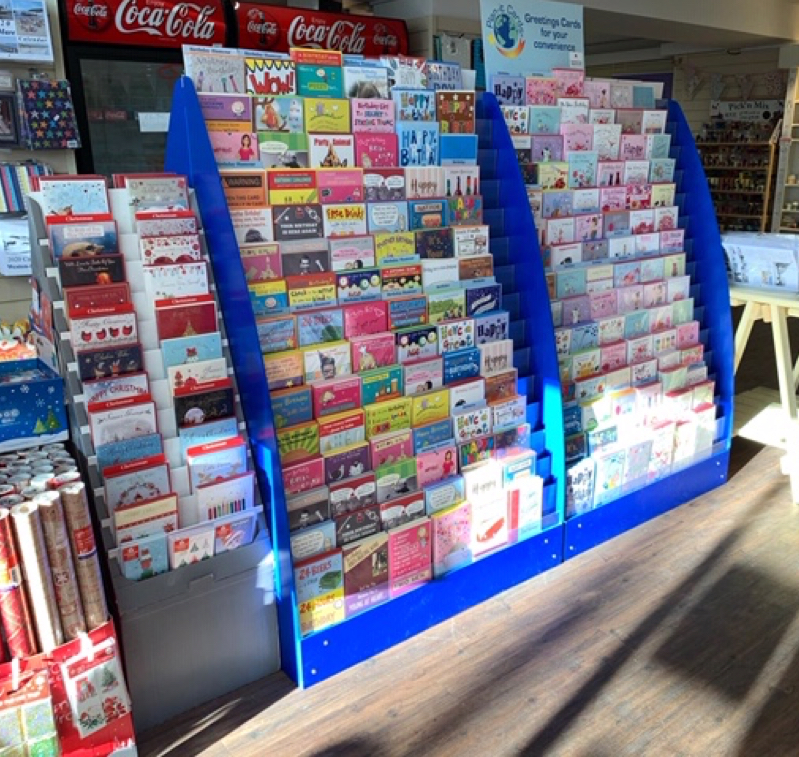 "Most of my time is spent working with my retailers (existing and new) and advising them of ways of improving their businesses. I understand the way they think, being one myself.  We are very much seen as the card experts working in partnership with them", explained David. "I've used my retail experience to grow their sales through planning the displays and tailoring them to the tastes of the individual consumers who visit the stores. This has been done through careful analysis of sales in each store to work out which products sell best. ''
New Design releases including seasonal offerings from Plan-it Cards maintains the interest of the retailer and their local customers.
''One of the up sides of running this business is being out and about, and not being behind the counter. We enjoy some breath-taking scenery and getting out into the local community, meeting like-minded independent retailers" explained David.
David and Andrew have just re-signed their franchise agreement for an additional 5 years. The first 5 years have been hard work and they are now at the stage of development where they are ready to take on more shops. They have already started planning. They have recently taken on a siter to help grow their business. They have invested in a van and warehouse space, and this has been indispensable in allowing them on a practical level to plan for growth by allowing them to organise and prepare for more calls in a day without having to re-stock the vehicle.