Local
greetings cards distribution
Plan-it Cards distributes its exclusive range of greetings cards and gift wrap through its network of local franchisees and distributors to retailers across the UK and beyond.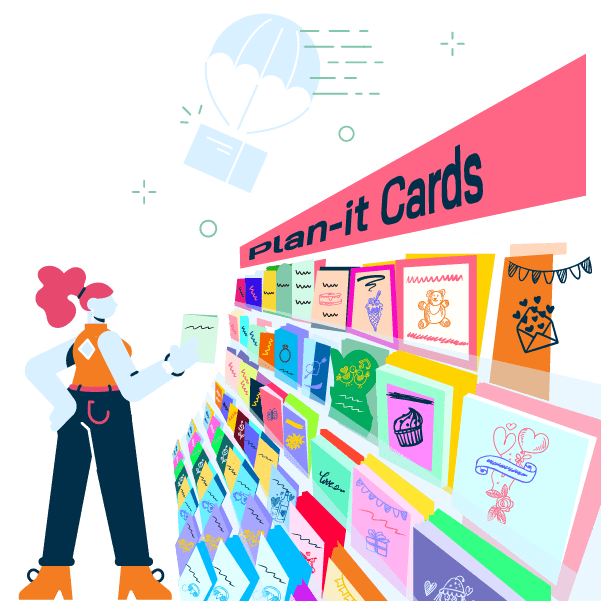 Greetings Cards for all occasions
Plan-it Cards provide a large, comprehensive and exclusive range of everyday and seasonal greeting cards, gift wrap and related products, planned and tailored to the needs of our customers.
We understand the locality of the shops we service and continually bring out new designs keeping our displays up to date. Our range is broad in appeal. Just like our customer base.
We are the Supplier of Choice for Retailers across the UK
Our Greetings Cards and gift wrap are tailored to both the retailers' and consumers' convenience.
Simplicity is key for us. We have two everyday price points and two barcodes. Our product ranges are backed up by a regular monthly merchandising call with like-minded individuals who run their own businesses, ensuring a win-win service for our retailers. We also offer free on loan display equipment to enhance the shopping experience. Take a look at some case studies to see how the Plan-it Cards model works for franchisees, retailers and consumers. It's a win-win-win approach!
Why choose Plan-it Cards to start your own business?
Ready to find out more?
We've got franchise opportunities across the UK. If you're interested in learning more about how Plan-it Cards can help you get started in a profitable and enjoyable business then we'd love to hear from you!