The Business of spreading Joy
Own a Plan-it Cards Greetings Cards Franchise
Looking for a new and exciting business opportunity?
Consider becoming a Franchisee with our established and successful brand!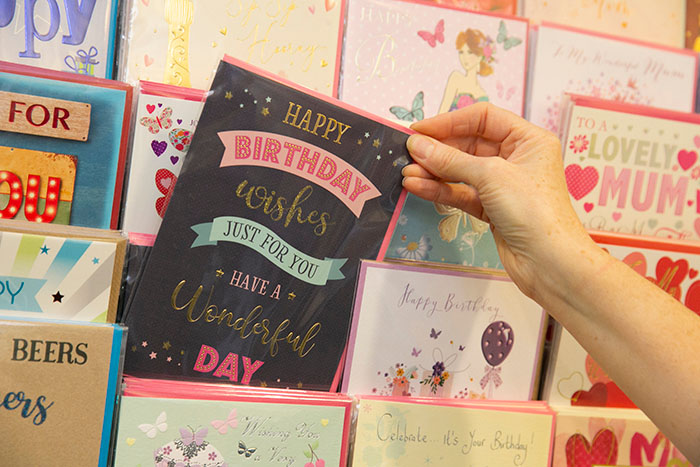 Want to run your own greetings cards business but don't know where to start?
Earn £50,000+ per year from the £1.5 billion greetings card industry.
oUR NAME MEANS SOMETHING
What do we do?
We carefully plan retailers in-store greetings cards displays so that the right card is available for the right occasion at the right price – whatever the season or special occasion.
That's why our business is called Plan-it Cards!
Through our Franchise network we visit thousands of retailers monthly up and down the country to remerchandise their displays and replenish stocks with the latest designs and seasonal products and collect the revenue for stock sold from the store.
We work with a number of well-established independent customers e.g., petrol stations, post offices, convenience stores (independent and symbol), chemists, hospital shops, garden centres, newsagents and more.
With Plan-it Cards the retailer only pays for what they sell. For the retailer there is no stock write off, no initial outlay, and an immediate profit with no financial risk.
Following our system our Franchisees are able to open up, establish and grow new business more quickly.
All our products are designed and manufactured in the UK to exacting standards of quality and always represent great value to consumers.
We have a clear vision to provide a personal service through a Franchise network for greater success.
We continue to invest in new products and designs, making continuous improvements to our systems to maintain the highest quality in everything they do.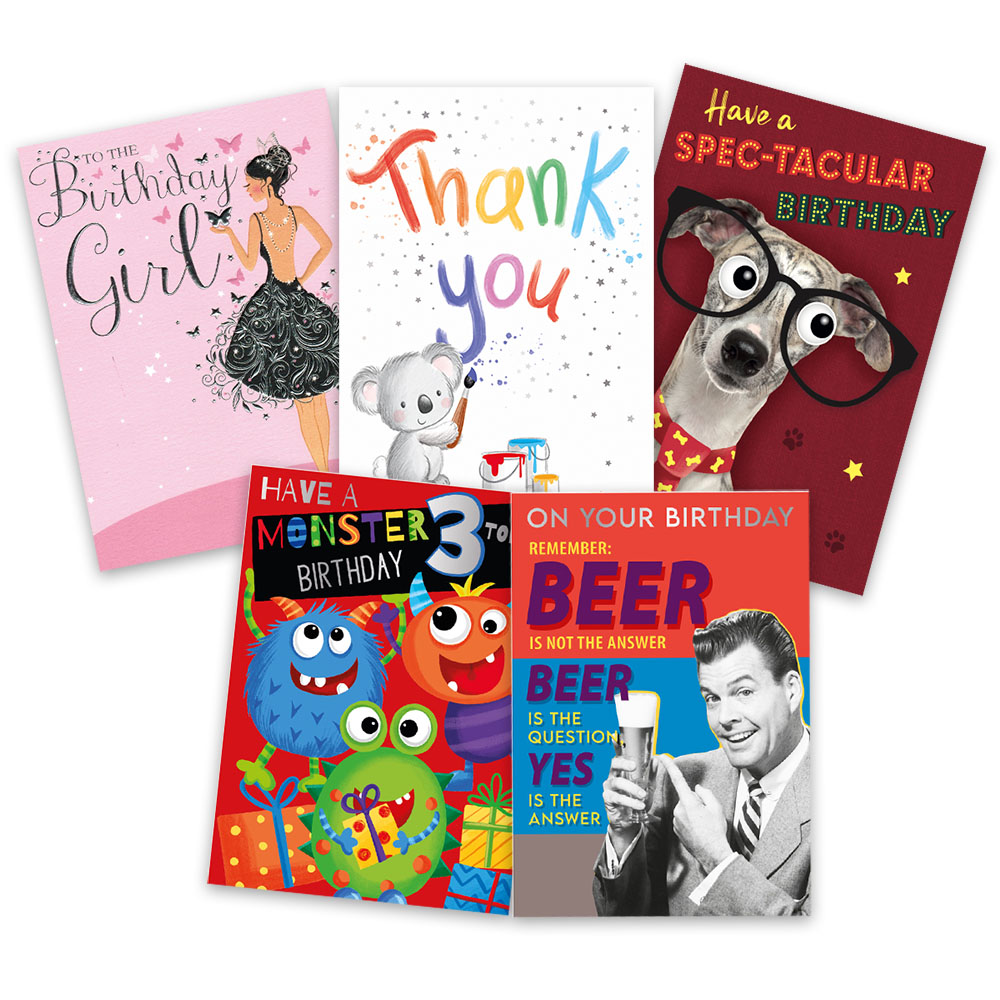 Everyday is a birthday
Why Greetings Cards?
Sending a Greetings Card is as popular as ever and is expected to remain so. Every day is a Birthday so why not consider being part of the £1.5 billion annual greeting card market?
Over 90% of greetings cards are still bought in physical bricks and mortar shops with a broad selection of retailers adding greeting cards into their stores.
Despite growth in digital forms of communication such as texts, social media or emails, cards remain the preferred choice when it comes to expressing a heartfelt personal message and making someone feel extra special.
What you get
9 good reasons to invest in a Plan-it Cards Franchise
Low Overheads & High Margins
A Strong Team
A strong team of Franchisees who
are always willing to share their
expertise and support.
Comprehensive Training & Support
Exclusive Product & Territory
Building Proactive Business Relationships
What does the
Franchisee do?
With access to our brand, our product, our successful operation procedures, and our marketing strategies, in other words 'our know-how', Franchisees build proactive business relationships and sales with their retailers in their own exclusive territory.
Each territory is based on a population of over 750,000 and will support over 160 accounts based on a monthly visit.
The focus for the Franchisees is to target independent stores and national chains in order to hit the ground running from day one.
Once a month, the Franchisee visits the site to refresh and replace stock sold, introduce new designs and products, and collect the revenue for stock sold from the store.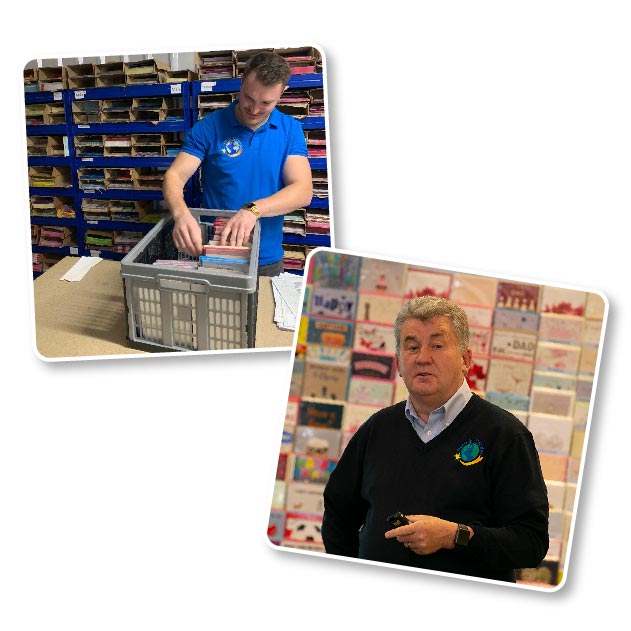 Passion and Drive
What kind of people make good Plan-it Cards Franchisees?
We are seeking motivated individuals who are passionate about our brand and have a strong desire to succeed.
With our extensive support and training, we believe the right person can become a successful Franchisee with Plan-it Cards.
We have Franchisees from all sorts of backgrounds and walks of life. All with a wide variety of experiences and transferrable skills but who have all been able to deliver outstanding customer service.
Franchisees need to:
You just need to have the passion to become an entrepreneur and the drive to run a successful greetings cards business.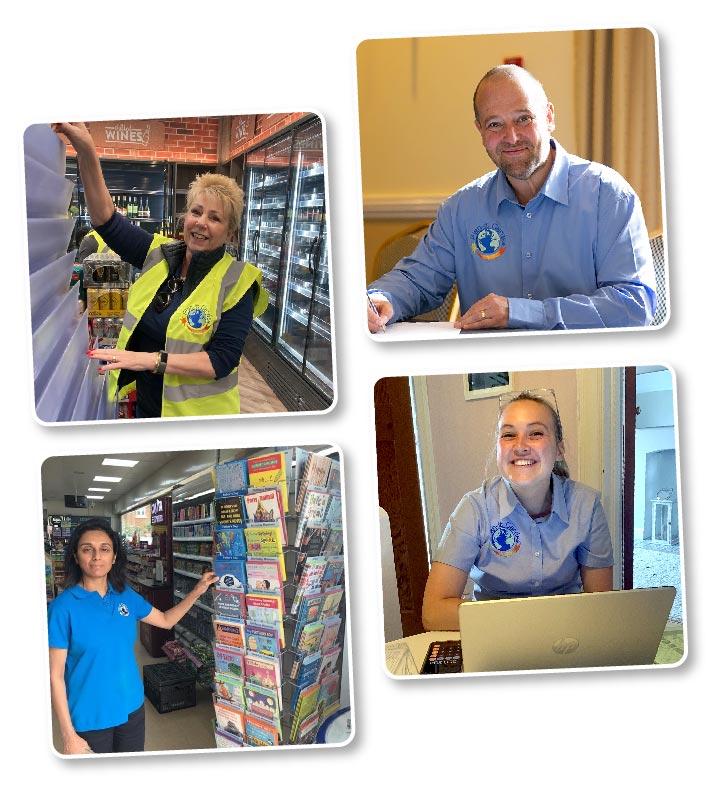 Are you ready?
An exciting and rewarding career lies ahead…
Get in touch for more information about this exciting opportunity. We still have some greenfield territories for sale, as well as some established territories for re-sale at any one time.
We currently have territories available in:
More Information
Once we have received your enquiry we'll get back in touch and arrange to send you a prospectus that includes more information on what we offer.
Discovery Days
Should you wish to explore the opportunity further we will invite you to attend one of our Discovery Days where we explain more about how the business works.

This will give you the chance to meet a current Franchisee and give us both the opportunity to get to know each other better.
At the end of the Discovery Day, you'll receive a copy of our Franchise Information
Memorandum which includes all the information you'll need to make a decision.
Sign Up
We have a recruitment process so once both parties are happy with each other and wish to
proceed to the next stage you will be invited to sign an intent to proceed, and a deposit will be paid which reserves your territory for 3 months.

During this process you will complete your local Market Research and personalised Business plan.
Training
On completion you will then sign your Franchise Agreement and pay the balance of your Franchise Fee and book into your training programme.
Are you ready?
Get in touch
…for more information about our exciting opportunities.