Franchise Opportunities
As a Plan-it Cards franchisee you'll have all the support you need to be your own boss.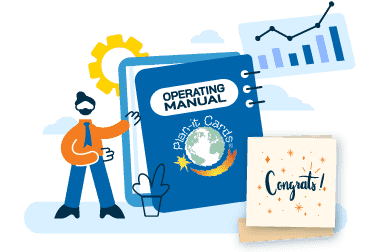 Want to run your own business but don't know where to start?
A big part of our on-going success is down to our network of franchisees. People like you.
Being an owner operator of their own business, they bring an enthusiasm and commitment to the business that only working for themselves can bring.
In today's uncertain times many people are looking to make a new start through running their own business.
Sending a Greetings Card is as popular as ever and is expected to remain so. Every day is a Birthday so why not consider being part of the £1.7 billion annual greeting card market?
There continues to be many potential outlets for the selling of our cards; petrol stations, post offices, convenience stores (independent and symbol), chemists, hospital shops, bookshops, newsagents and more. Some of our customers are well known.
A Plan-it Cards franchise is one of the most effective ways of running your own business. Our tried and trusted business system established over 20 years increases your chances of making it a success too.
Our proven business format gives us the processes, procedures, experience and support that is vital to any franchisees' success.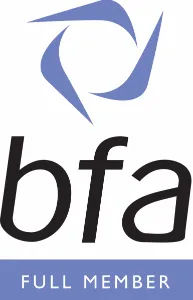 We are full members of the British Franchise Association (bfa) and as such the Plan-it Cards brand has been independently reviewed and is actively committed to franchising ethically in accordance with the European Code of Ethics.
92% of our franchisees would recommend us to others.

Source: 2021 Workbuzz Franchise Satisfaction Benchmark
To buy a Plan-it Cards franchise no previous business experience is needed as a full and comprehensive training programme will be given.
Based on our experience of franchise enquiries we expect you to have lots of questions and we have tried as best we can, to provide you with the information to help you to make an informed decision before taking your enquiry on to the next stage.
Please read our case studies and take some time to look at other parts of the website.
As part of your research on the business we would also encourage you to speak to some of our franchisees when the time is right.
Benefits of a Plan-it Cards Franchise
Should you be considering buying a re-sale you will be stepping right into an established business with an existing customer base.
How it Works for the Franchisee
Each franchisee has their own exclusive geographical postcode territory, and they supply retailers with greetings cards on a 'consignment basis'. This means Retailers 'only pay for what they sell' so they have no stock write off. No initial outlay. They make immediate profit with no financial risk and as such no hard selling is done.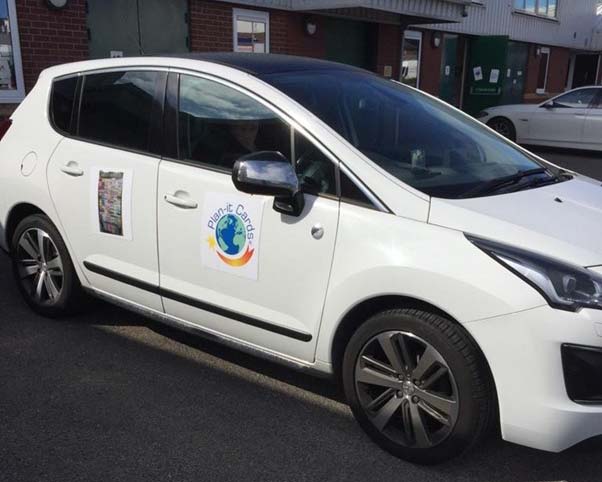 This retail offer makes it easier for our franchisees to build up new business. Franchisees typically visit retailers monthly to merchandise and make sure the displays in the stores are current and up to date to ensure the retailer maximises their sales. This includes the supply of seasonal product at the appropriate time of year.
It is a regular monthly income as you make a 4-weekly visit to merchandise the outlets. Whether you are buying an established business, or a new territory you will have tremendous growth potential as the new owner; by developing the sites we are already in, and the opening of more shops in the territory.
Franchisees typically work from home using their own car, and mobile devices. They store the products in their garage, or in a reasonable size room. Overheads are therefore kept to a minimum. An increasing number of the franchisees in the network have found it profitable to expand their operations and now have their own offices, staff (merchandisers) and vans.
The Plan-it Cards Training Program
We understand how important training is to prospective franchisees. It is one of the most common questions asked by people enquiring about becoming Plan-it Cards franchise owners. We undertake a full and comprehensive training programme co-ordinated through our Franchise Director so no previous greeting card or business experience is required.
Our Franchise Director is a Qualified Franchise Professional (QFP) and this is a formal bfa recognition of professional knowledge and experience in franchising.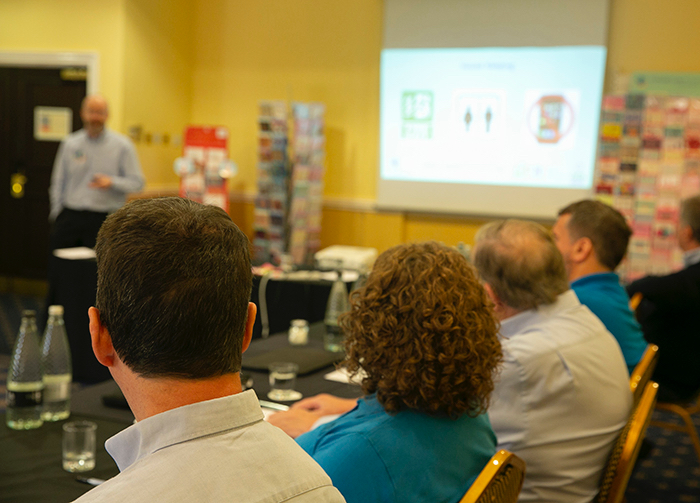 Our initial 2 –week training course covers all the elements of running and growing a greetings card franchise (including shadowing an existing franchisee).
Rest assured we will support you from day 1 but more importantly we'll continue to support you for the life of your business.
As a Franchisor we are very aware that the first 12 months are of particular concern to people looking to start a business so should you decide to join us we will as part of your training prepare and agree a personalised business plan with you based on the individual circumstances of the territory.
We are here to support you. A checklist for funding is vital. That's why we will be talking to you at an early stage about not only your income but outgoings etc. This will include how much additional funds you may need to live off whilst you are building up your business – especially in the early years.
And it doesn't end there – our business plan will support our on-going monitoring of your business performance.
Interested in finding out more? Next steps…
Get In Touch
The first step is to get in touch and request an application form.
Return the Application Form
Once we have received your completed Application Form this will indicate that you wish to take your application to the next stage.
Lets Meet
We will then arrange for you to have an initial face to face meeting (in the territory) with our Franchise Director. At this meeting we will discuss in more detail both of our objectives.

We understand you will want to know about our culture and our objectives and that there is substance and accuracy in what we are saying.

Likewise we will want to determine your suitability for the franchise and look to see what you want out of the franchise in terms of investment, earnings and commitments.

We will at this stage leave you a copy of the draft Franchise Agreement.
Meet Existing Franchisees
A list of franchisees to contact will be supplied at this stage should we both agree to proceed.
The Details
Should you wish to proceed further a meeting will be arranged with the Franchise Director and Managing Director. We will at this meeting go through in more detail the financial projections and learn more about each other.
The Dotted Line…
Upon a successful conclusion reached by both parties a 5-year Franchise Agreement will be offered to you for signing.
Ready to take the first step?