Get Ready for Father's Day Sunday 18th June 2023 with Plan-it Cards!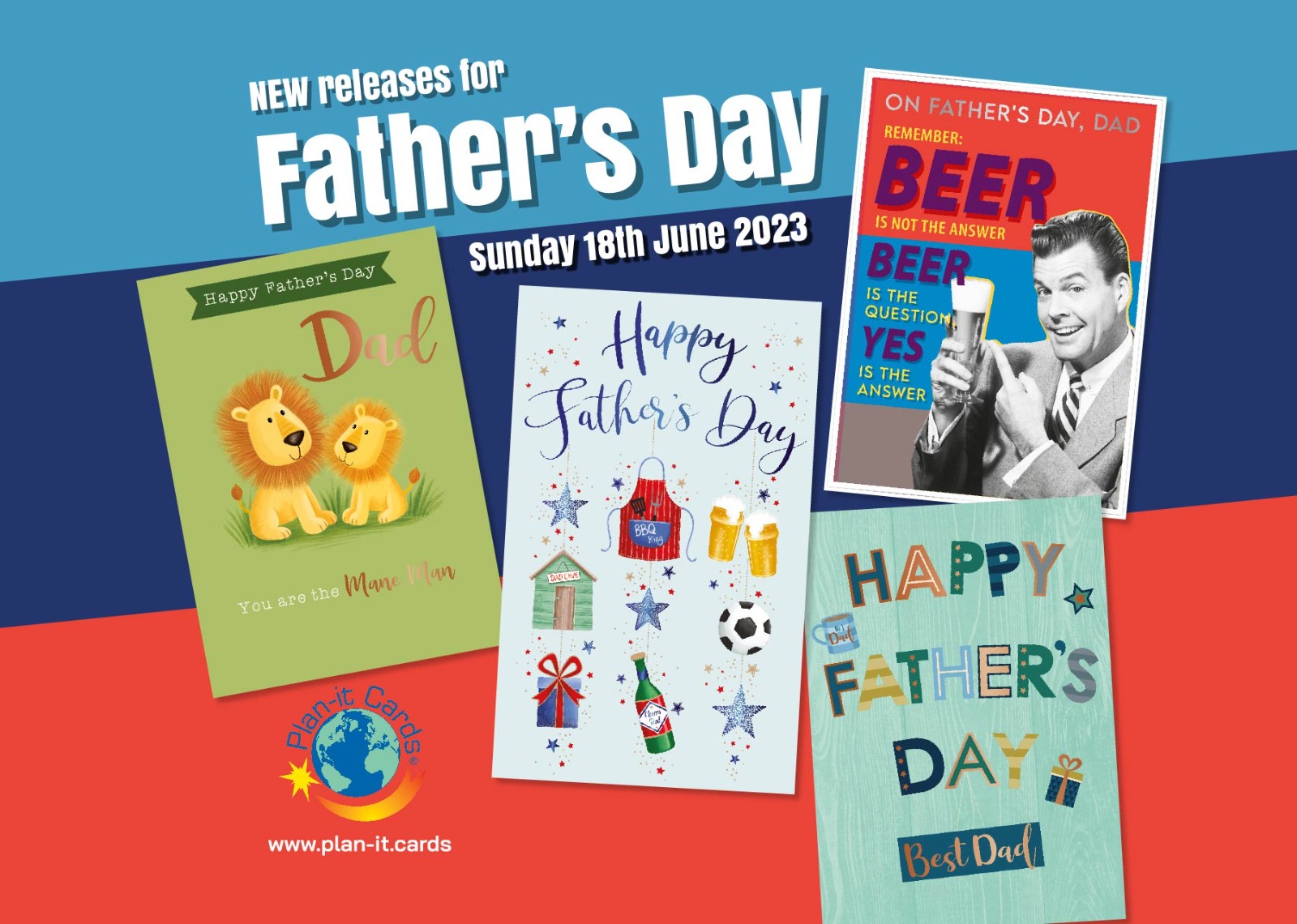 We are excited to announce the launch of our exclusive new range of Father's Day designs that are sure to delight Dads everywhere.
Available on a 'you only pay for what you sell' basis from your local franchisee we also offer optional 'free on loan' Floor Standing Display (24 pockets) and Counter Display (8 pockets) units to generate those extra impulse sales.
We also have available gift wrap, gift bags and the all-important bottle bag too!
Our cards, display equipment and point-of-sale material play an important part in creating the right buzz in-store.
Now is the time to find out about how we can help your seasonal and everyday sales grow contact us.
For more information about Plan-it Cards, our products and services, please visit https://www.plan-it.cards/