Plan-it Cards celebrates re-launch with £5,000 Summer Saving on Franchise Fee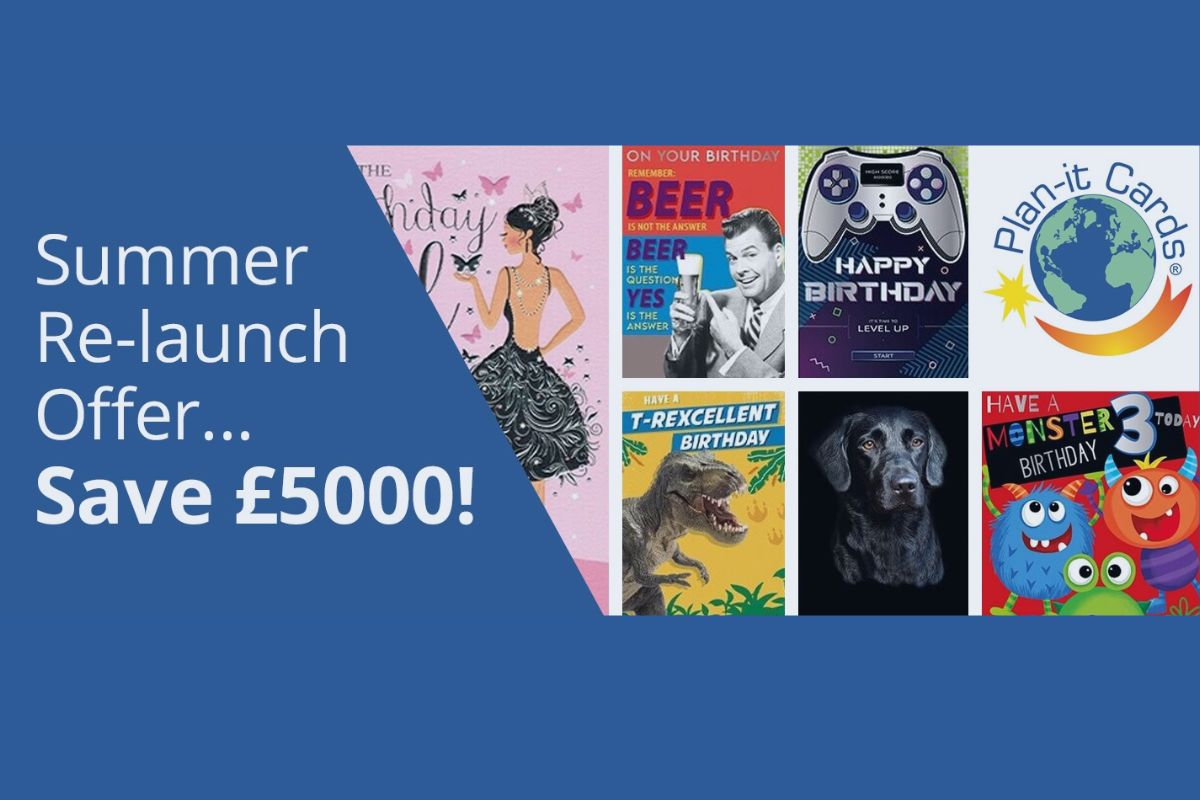 With an extraordinary reduction of £5,000 on our normal Franchise Fee Plan-it Cards is paving the way for potential franchisees to start on the business journey of 'spreading joy' with substantial savings.
Franchising offers people from all walks of life the chance to run their own business while benefiting from an established brand and support network. However, the initial investment required for starting a franchise can often present a barrier for potential franchisees who want to own their own business.
'We are delighted to be focusing again on building our successful business through franchising. We understand the start-up challenges faced by franchisees, so we have decided to introduce this exclusive discount over the summer to enable people to kick-start their franchise dream with a remarkable £5,000 savings on our regular franchise fee.'' commented Jonathan Waterson, company founder and director.
"This reduction provides a golden opportunity to access our proven business model and know-how, our extensive training and on-going support programme and our exclusive product."
'' We have a number of great franchisees in our network, and we can't wait to expand our exciting brand across the UK. Franchising should be accessible to all, and we believe financial limitations should not hinder the right individuals from pursing their dreams of owning their own business'' explained Jonathan.
To take advantage of this limited-time offer, interested individuals are encouraged to get in touch as soon as possible. With the reduced franchise fee, the opportunity to save £5,000 while being in business for themselves but not by themselves should not be missed.
We are looking for individuals / couples to join our growing franchise network. For the remainder of 2023 we are particularly interested in developing Birmingham, Manchester, Liverpool, Leeds, York, Brighton, Portsmouth, Edinburgh, Glasgow, and Northern Ireland amongst other territories.
Plan-it Cards supplies thousands of retail outlets up and down the country including petrol stations, post offices, convenience stores (independent and symbol), chemists, hospital shops, garden centres, newsagents and more.