Launch of Mother's Day 2023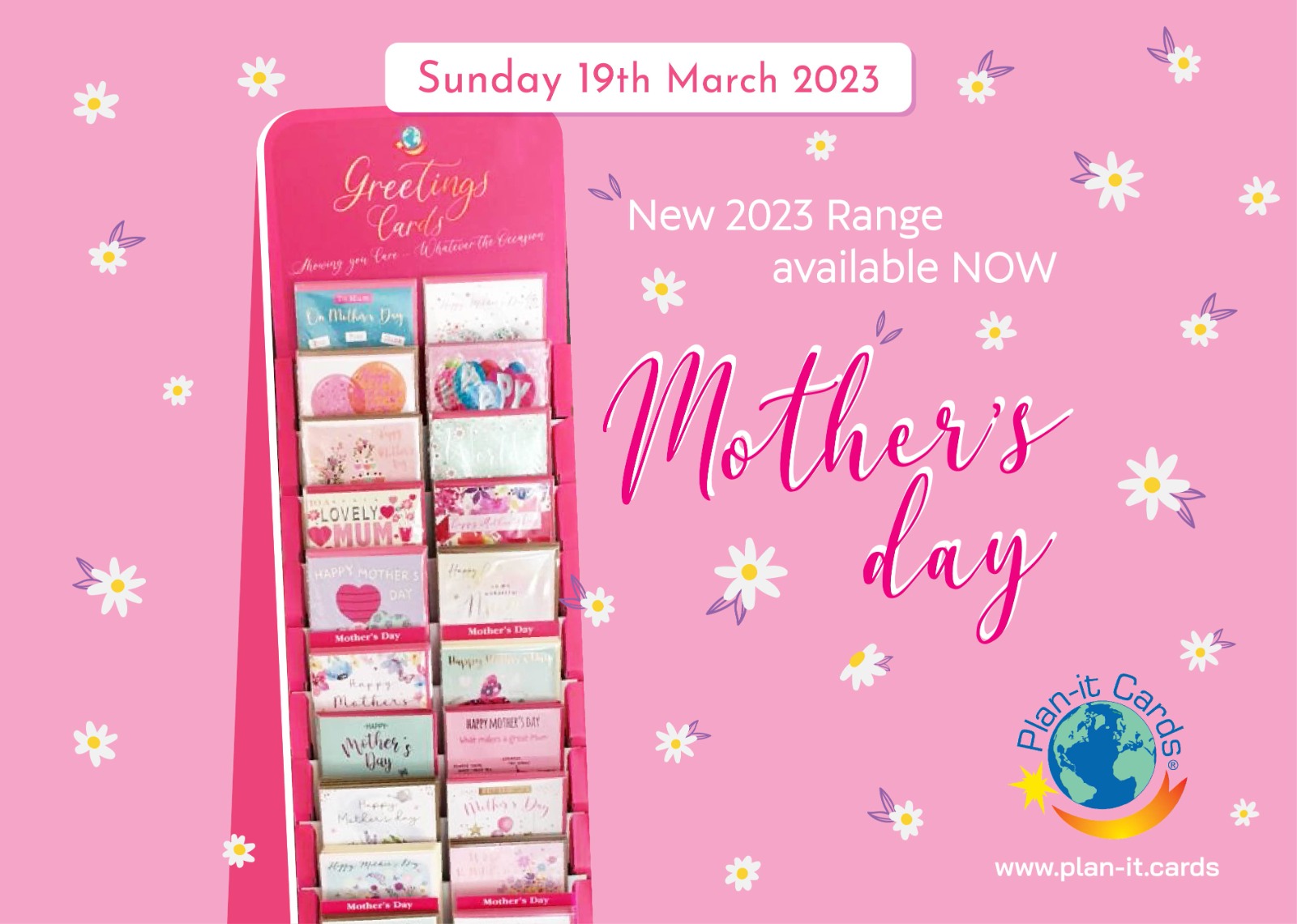 Mother's Day is a great opportunity for retailers to generate extra sales so we're pleased to launch our exciting new 2023 Mother's Day range.
Complete with optional 'free on loan' Floor Standing Display (24 pockets) and Counter Display (8 pockets) units we at Plan-it Cards can offer you extra solutions in store for displaying seasonal greetings cards and getting those impulse sales.
Our cards, display equipment and point-of-sale materials plays an important part in creating the right atmosphere – and theatre – in-store.
Just like our Everyday cards our seasonal cards are available to the retailer on a 'you only pay for what you sell' basis. It's convenient, reliable, saves time in ordering and managing stock, and reduces any requirement for investment in stock, which in turn has a positive impact on cash flow.
If you'd like to find out more about how one of our local franchisees can help grow your greetings cards sales then get in touch.
We are a privately owned, independent family business and every greeting and gift wrap design is commissioned exclusively and manufactured in the UK.