A date for your diary … Sunday 27th March 2022 is Mother's Day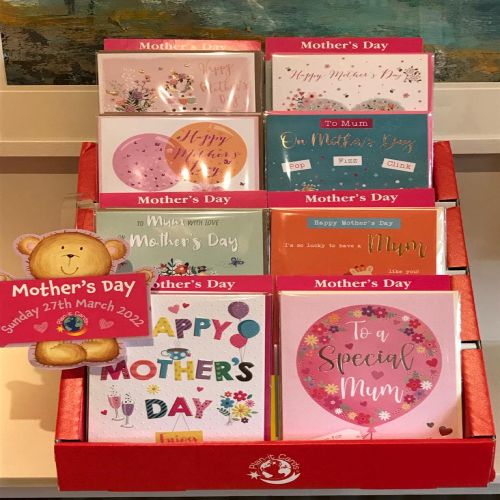 If you haven't organised your Mother's Day yet – don't worry as we've got it all wrapped up for you.
We're delighted to launch 8 brand new Mother's Day designs for this season, across the 2 sizes of greetings cards we offer. They've got all the extra added value features expected of Plan-it Cards, as well as being conveniently wrapped with matching envelopes for the busy outlets we service.
And of course – saving the best till last – all our cards are sold on consignment – 'the retailer only pays for what they sell' and is backed up a regular monthly merchandising visit.
We're UK nationwide serviced by our network of Plan-it Cards franchisees so if you want to find out more we'd be happy to hear from you.